Home / HANDVERZORGING / VERZORGING / NAGELVERZORGING / The Vintage Cosmetic Company Cuticle Nipper Rosie Spot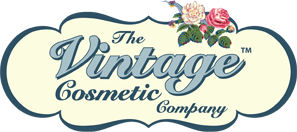 The Vintage Cosmetic Company Cuticle Nipper Rosie Spot
€ 12,49
Het nagelriemschaartje van The Vintage Cosmetic Company is perfect voor het bijknippen van je nagelriemen.
Het schaartje is gemaakt van roestvrij staal en heeft een leuk design met stippen.
Verzacht de nagelriemen door handen/en of voeten een badje te geven en ze daar enkele minuten in te houden zodat de nagelriemen mooi zacht worden. Knip daarna de nagelriemen bij.