Home / KAARSEN / VOTIVE KAARSEN / Lucia Soy Votive Candle No7 Sea Watercress & Chai Tea
Lucia Soy Votive Candle No7 Sea Watercress & Chai Tea
€ 13,95
Voor 16:00 besteld, dezelfde werkdag verstuurd
Het Canadese merk Lucia gebruikt altijd 100% organic essentiële oliën en 100% plantaardige en hydraterende oliën. De kleurstoffen zijn op plantaardige basis, en de producten worden niet op dieren getest.
De prachtige verpakkingen zijn met inkt op plantaardige basis geprint op gerecycled papier. Alle geuren worden ontwikkeld door hun parfumeur in Grasse, Frankrijk. De lonten van de Lucia geurkaarsen zijn vervaardigd van het beste katoen, en branden urenlang op een veilige manier.
Deze geurkaars is een sensuele mix van waterkers en chai thee. Verwen je zintuigen met een unieke en stijlvolle geurencombinatie.
Brandtijd: ongeveer 20 uur
Wij hanteren 3 groepen verzendkosten:
Brievenbuspost (zonder track and trace) €2,95
Brievenbuspakket (met track and trace) €3,95
Pakketpost (met track and trace) €4,75
Bij alle bestedingen vanaf €50 is verzending GRATIS
* welke verzendkosten gehanteerd worden ziet u in de winkelwagen. Hiervoor hoeft niet ingelogd te of geregistreerd te zijn.
Anderen kochten ook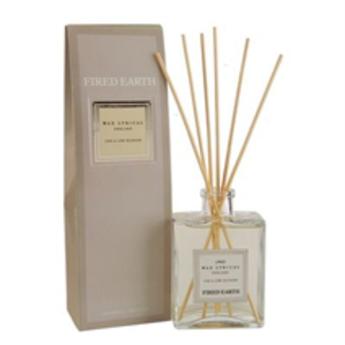 Wax Lyrical Fired Earth Reed Diffuser 200 ml Chai & Lime Blossom
€ 31,95
Wax Lyrical Fired Earth Reed Diffuser 200 ml Chai & Lime Blossom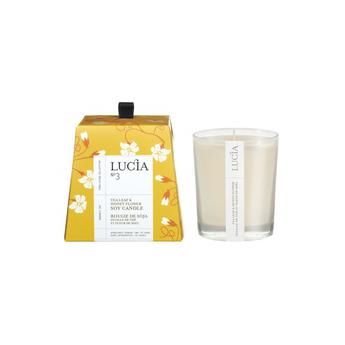 Lucia Soy Votive Candle No3 Tea Leaf & Honey Flower
€ 13,95
Lucia Soy Votive Candle No3 Tea Leaf & Honey Flower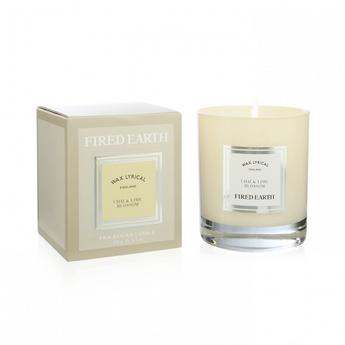 Wax Lyrical Fired Earth Chai & Lime Blossom Geurkaars
€ 29,95
Wax Lyrical Fired Earth Chai & Lime Blossom Geurkaars