Home / KAARSEN / GEURSTOKJES / Wax Lyrical Fired Earth Reed Diffuser Refill Chai & Lime Blossom

Wax Lyrical Fired Earth Reed Diffuser Refill Chai & Lime Blossom
€ 19,95
Voor 16:00 besteld, dezelfde werkdag verstuurd
De geur Chai & Lime Blossom is een verzachtende geur die bij zeer veel mensen in de smaak valt. De term die het best bij deze geur past is "Floriental' want het is de perfecte mix van bloemige limoen bloesem en oriëntaalse chai specerijen. De toevoeging van bergamot, cacao en vanille maken deze geur af. Het is de perfecte geur voor op de badkamer of slaapkamer waar een ontspannende omgeving belangrijk is.
Ben je al in het bezit van een originele verpakking van de Chai & Lime Blossom Reed Diffuser en heb je deze helemaal op gemaakt? Dan kun je je favoriete geur nu makkelijk en voordelig navullen met de reed diffuser refill. Vergeet daarbij ook niet te zorgen voor nieuwe geurstokjes zodat deze de geur weer goed kunnen verspreiden.
Inhoud: 250ml
Wij hanteren 3 groepen verzendkosten:
Brievenbuspost (zonder track and trace) €2,95
Brievenbuspakket (met track and trace) €3,95
Pakketpost (met track and trace) €4,75
Bij alle bestedingen vanaf €50 is verzending GRATIS
* welke verzendkosten gehanteerd worden ziet u in de winkelwagen. Hiervoor hoeft niet ingelogd te of geregistreerd te zijn.
Anderen kochten ook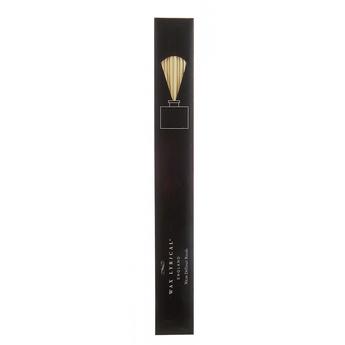 Wax Lyrical White Natural Rattan Diffuser Reeds 30cm
€ 1,95
Wax Lyrical White Natural Rattan Diffuser Reeds 30cm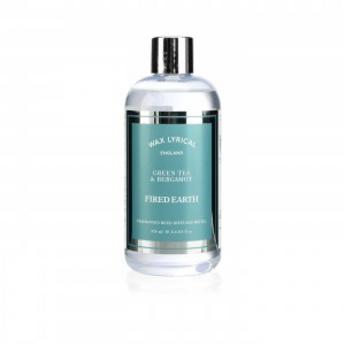 Wax Lyrical Fired Earth Reed Diffuser Refill Green Tea & Bergamot
€ 19,95
Wax Lyrical Fired Earth Reed Diffuser Refill Green Tea & Bergamot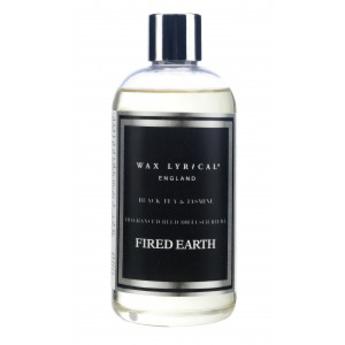 Wax Lyrical Fired Earth Reed Diffuser Refill Black Tea & Jasmine
€ 19,95
Wax Lyrical Fired Earth Reed Diffuser Refill Black Tea & Jasmine