Home / KAARSEN / GEURKAARSEN / Wax Lyrical Fired Earth Large Candle Black Tea & Jasmine

Wax Lyrical Fired Earth Large Candle Black Tea & Jasmine
€ 49,95
Voor 16:00 besteld, dezelfde werkdag verstuurd
Wax Lyrical Black Tea & Jasmin is verpakt in een glazen pot, en is een van de meest populaire geuren van deze collectie.
De Black Tea & Jasmin geur valt binnen de oriëntaalse geurfamilie met noten van amber, labdanum, ceder, patchouli, oosterse specerijen en geranium en een vleug zwarte thee.
De Large Candle verpakking is echt een feest met de mooie deksel met strik. De kaars heeft 2 lonten voor een mooie gelijkmatige branding van de kaars.
Brandtijd: circa 75 uur
Afmetingen circa 10.5cm x 10.5cm x 11.5cm
Deze heerlijke geur is ook verkrijgbaar in geurstokjes.
Wij hanteren 3 groepen verzendkosten:
Brievenbuspost (zonder track and trace) €2,95
Brievenbuspakket (met track and trace) €3,95
Pakketpost (met track and trace) €4,75
Bij alle bestedingen vanaf €50 is verzending GRATIS
* welke verzendkosten gehanteerd worden ziet u in de winkelwagen. Hiervoor hoeft niet ingelogd te of geregistreerd te zijn.
Anderen kochten ook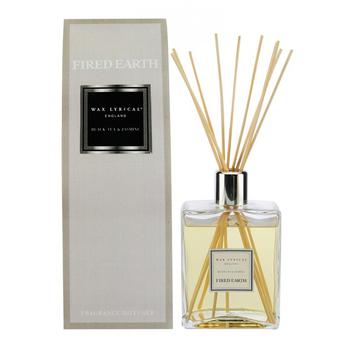 Wax Lyrical Fired Earth Reed Diffuser 500ml Black Tea & Jasmine
€ 49,95
Wax Lyrical Fired Earth Reed Diffuser 500ml Black Tea & Jasmine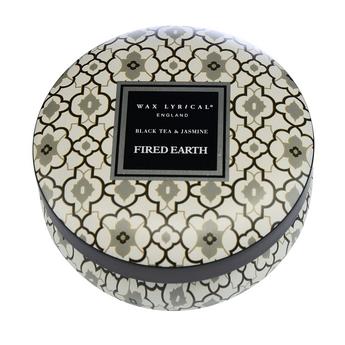 Wax Lyrical Fired Earth Candle Tin Black Tea & Jasmine
€ 16,95
Wax Lyrical Fired Earth Candle Tin Black Tea & Jasmine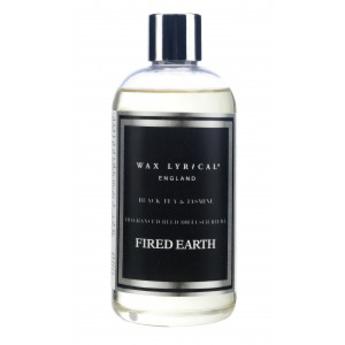 Wax Lyrical Fired Earth Reed Diffuser Refill Black Tea & Jasmine
€ 19,95
Wax Lyrical Fired Earth Reed Diffuser Refill Black Tea & Jasmine