Home / MAKE UP / The Balm Batter Up Eyeshadow Stick Pinch Hitter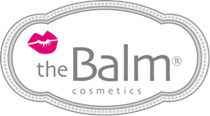 The Balm Batter Up Eyeshadow Stick Pinch Hitter
€ 18,50
Voor 16:00 besteld, dezelfde werkdag verstuurd
De The Balm Batter Up Eyeshadow Stick is een langhoudende creme oogschaduwstick die bijzonder gepigmenteerd is en makkelijk te blenden en in kleur op te bouwen is.
De fantastische textuur van dit product zal je nooit meer laten verlangen naar een ander oogschaduw product.
Een eyeshadow stick kan ook gebruikt worden als basis voor een dramatische ooglook, of om een glitter oogschaduw meer houvast te geven.
De kleur pinch hitter is een licht paarse kleur.