Home / KAARSEN / GEURKAARSEN / Shearer Candles Highland Jar Hogmanay Whisky Goblet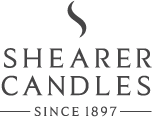 Shearer Candles Highland Jar Hogmanay Whisky Goblet
€ 25,95
Voor 16:00 besteld, dezelfde werkdag verstuurd
De Highland Collectie van Shearer Candles is een genot om te geven en een plezier om te ontvangen.
Transformeer uw huis tot een credig toevluchtsoord met deze begeerde collectie die de belichaming is van de romantiek en het mysterie van het verleden van Schotland en hun nationale dichter Robert Burns.
De geurkaars in de geur Hogmanay is een viering van feestelijke specerijen, jeneverbes en struikheide.
Brandtijd: circa 40 uur
Wij hanteren 3 groepen verzendkosten:
Brievenbuspost (zonder track and trace) €2,95
Brievenbuspakket (met track and trace) €3,95
Pakketpost (met track and trace) €4,75
Bij alle bestedingen vanaf €50 is verzending GRATIS
* welke verzendkosten gehanteerd worden ziet u in de winkelwagen. Hiervoor hoeft niet ingelogd te of geregistreerd te zijn.